I had some thoughts about how should I train for RATNgx. You have to have a good endurance condition, but all the little stories I read on the internet and the podcast I listen too, you should also not forget to work on your resistance.
I like doing intervals and sprints, but then in a group. With my local cycling-group from RTC Rally in Sneek we do like these kind of efforts on wednesday ride. One rider gets away sprinting and we are going to catch with the group, or we sprint all when the whistle of the trainer goes or and those are the best, we ride in echelons. Really fun to do.
But in winter-time we don't have those trainings, so I need to find something else. When I cycle outside alone, I like to do my lower d1 trainings to work on my endurance and with a good set of clothes I can do this all winter long.
The d3 and resistance trainings are some other thing. So I gave it a really good thought and bought myself a Tacx Flux S with a Zwift description. I set-up my gravelbike in the trainer, put my laptop on the workbench, a good nice spotify playlist and some nice work-outs of zwift.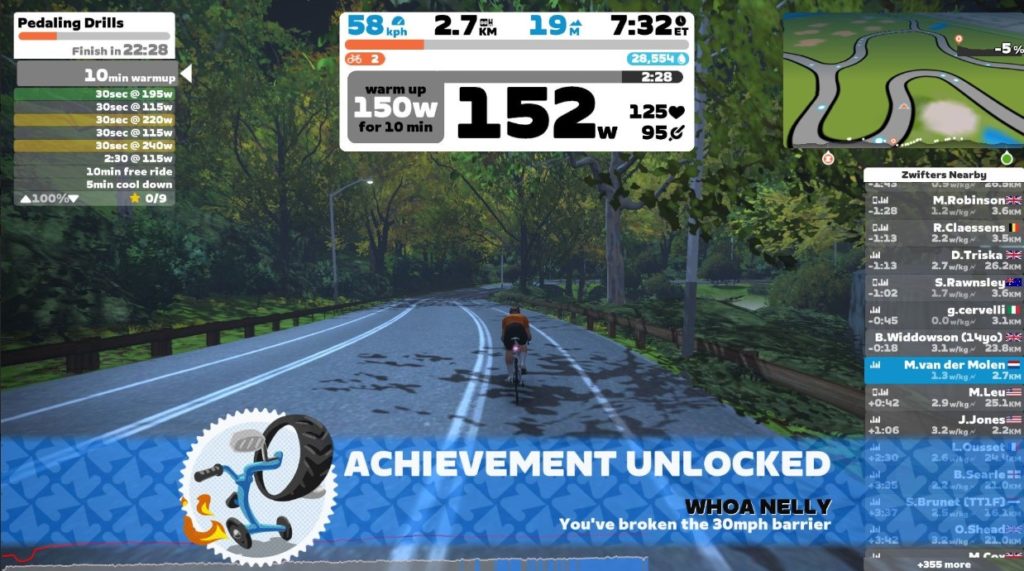 The work-outs don't need to be long, but they can be quite intense. I am just starting with some HITT and Cadence training off about 30 minutes and plan to go a bit longer. Just one or two times a week with my outdoor-endurance rides should keep me into the 80/20 or polarized training schedule.
Let's see if this can help me throught the winter and build up my condition towards the big goals of next year.
Greetz,
Molenwiek