Yes, I got the confirmation that my frameset finally arrived at the bikeshop. It was a bit of a hasle to get it through customs, but on Friday May, 26th I went to the bikeshop to get my Frameset. I had some old components with me, because I knew not all the components would fit and needed some replacement.
In the bikeshop a hope bottom bracket for my Rotor crankset and cane creek headset was mounted and I could take the frame home.
Back in Sneek, I took my time to finish the build and on Wednesday I had my first ride on the Soma Jawbone. What a machine! It really is a versatile bike and it handles very nice. If you make a little mistake on a Gravel section it is easy to correct.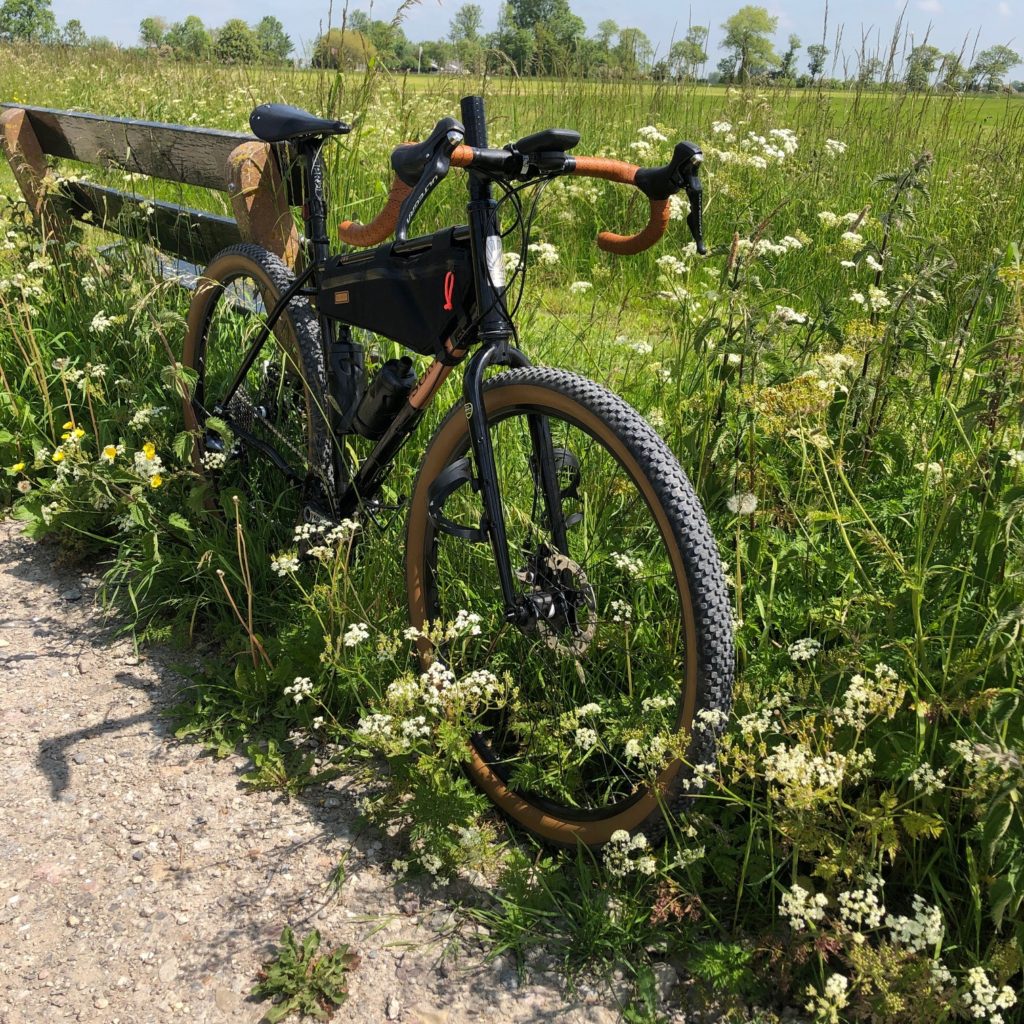 As you can see, there is some tweaking to do, like that big steering-post, which should be a little shorter ;-), but the first ride is very promising.
Greetz,
Molenwiek