A couple of weeks ago I did my training round with my gravelbike. A nice Koga xRunner which I had converted with a dropbar, some road gearing en nice big knobby tires. To test my bike for the RATNgx I added a rear-rack and some luggage.
This was to much for the bike. A couple of years the seat-stay was broken and nicely fixed, but it cracked again. I didn't trust the frame anymore so I had to search for another one.
Via instragram I had contact with a steel-lover and thought this might be just an option for me. I am a quite heavy rider and need something really strong. He proposed a bikeshop, justpedal.nl, and I went to Jelle. After some cups of coffee and looking at frames I went home with some homework.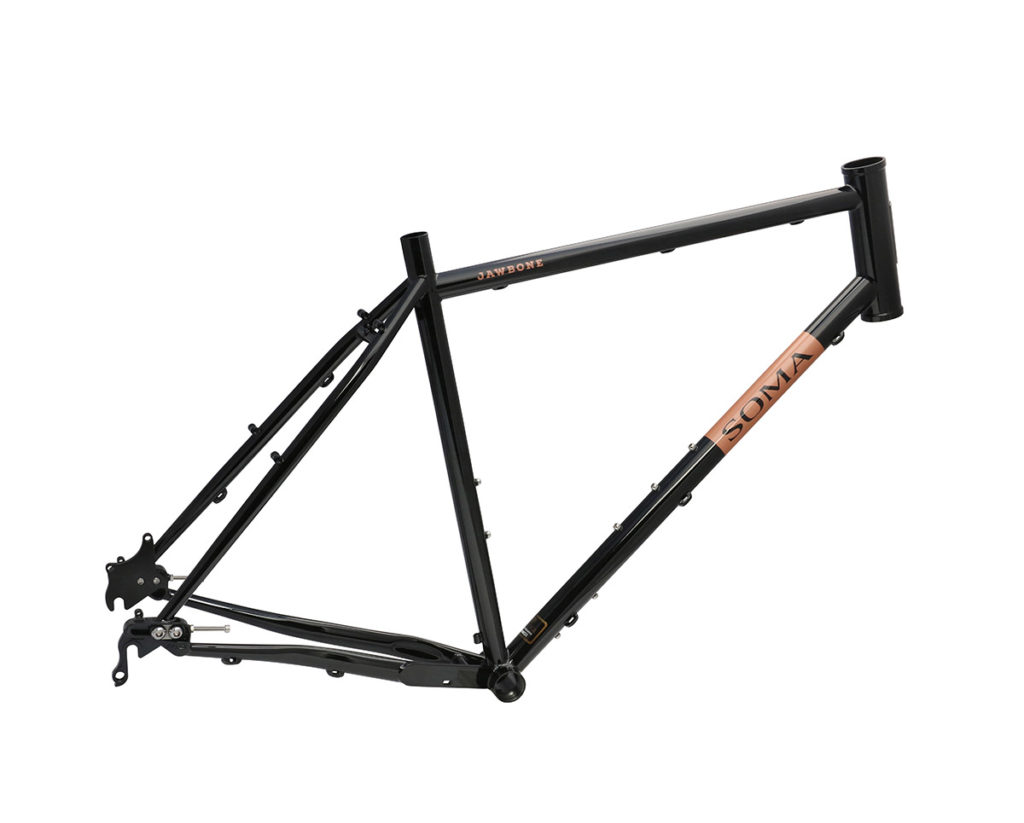 I found this really nice option for me. A Soma Jawbone. It is described as followed:
The Jawbone B-Type frame is a versatile platform to build drop bar mountain touring and bike packing rig. While it is still game for riding your favorite trail loop it it is its element when loaded up. The B-Type version is for rider who may still prefer the familiarity of 100/135mm QR hubs, but appreciates extra features like sliding dropouts and a tons of mounting bosses .
You can find more info on: https://www.somafab.com/archives/product/jawbone-frame-b-type-adventure
After the weekend I contacted Jelle and ordered my own Soma Jawbone. Would it arrive on time?
Greetz,
Marcel