During a cycling-race in Bolsward, Taeke asked me: "Hey, are you going to participate in Rebound 2023?". Off-course was my reaction, but why do you ask. Well, Carlo is organising a rebound trip from Drachten and a nice BBQ afterwards.
Back home I searched for Carlo, but couldn't find him at first. After a while I got track of him. Carlo is Carlo Boonstra from https://www.carloboonstra.nl/. He organises together with Shimano and the https://www.houttecyclingteam.nl/ a rebound ride from Drachten. Yes, this would be a nice training-ride for me.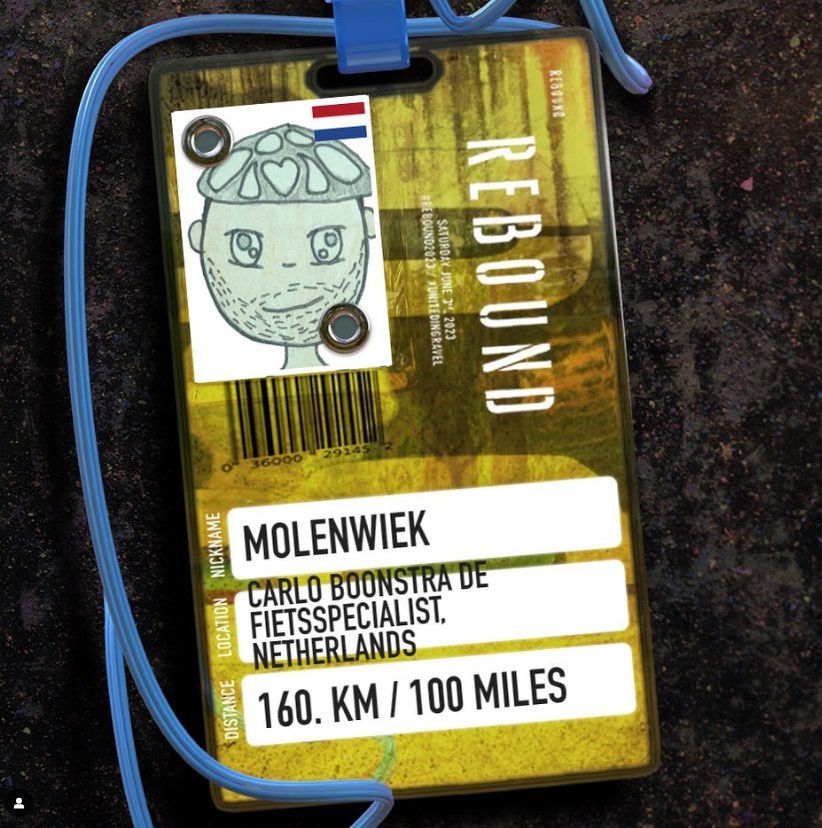 So I went to the rebound-site to sign-up. I only had 35km on my new bike, but felt confident to tackle the 100 miles. On June 3th, 2023 I rode with my car to Drachten to start at 8.00 in the morning. Carlo suggested to start at 12.00 to make the BBQ on 17.00, but I need a little bit more time.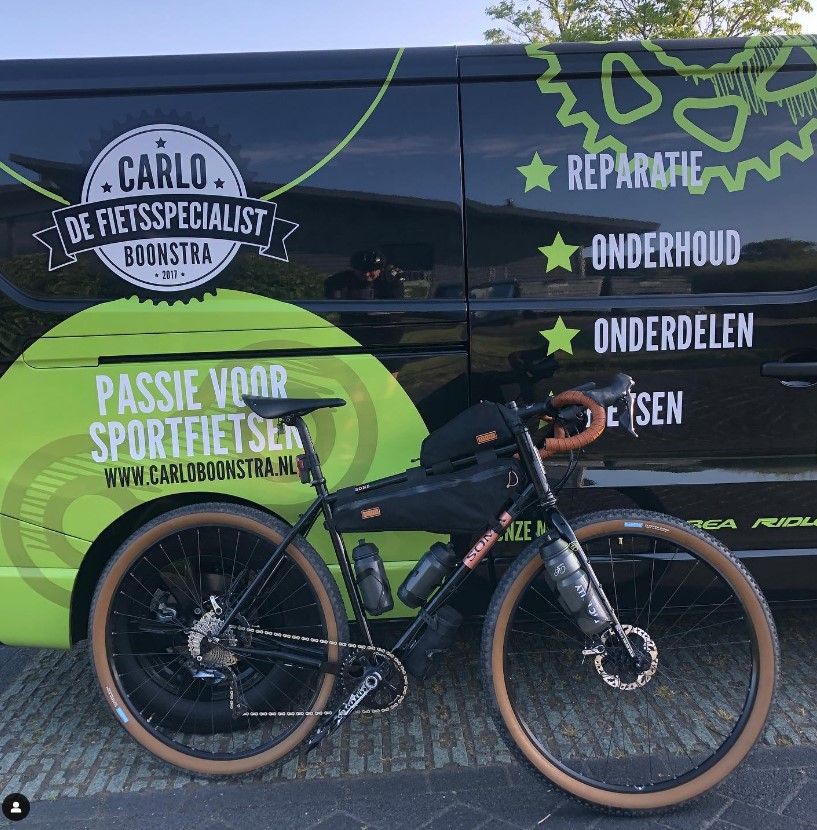 At 8.00 in the morning I started my trip for the day. Off-course, first a photo of my Soma Jawbone in front off the Van off the organiser. The trip was quite a big challenge. I never had thought that there would be so much Gravel around Drachten.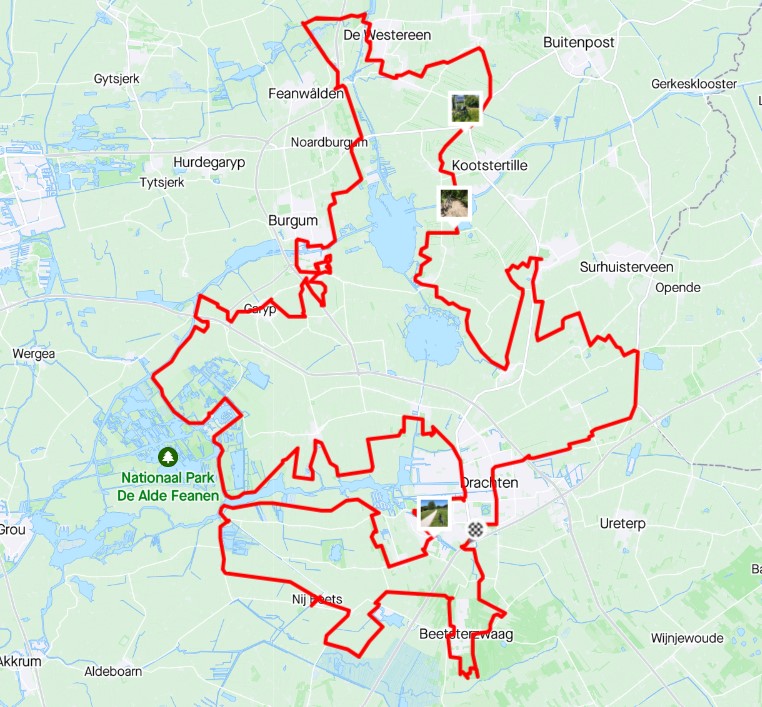 I went on tracks and place which I never had seen, but als some familiar rides. In Eernewoude I treated myself on a nice cup of coffee and the best apple-pie I have ever tasted. If you are there go over to https://www.wester.nl/. It is really good and you have the best views on the water.
They also put some MTB-tracks in the route. The MTB-Route of Beetsterzwaag and around Burgum on a track on some industrie-terrain. I needed to climb with my 40/34, but I managed. Good to know: My Jawbone could not handle my mtb front derailleur with a low clamp, so I needed to go single speed with a 40 oval in front and a 11-34 in the rear. It was enough, but I prefer my 38/25 – 11/30 setup.
After reaching the most Northern point of the route I went back to the Burgemermeer and there was such a nice gravel -path to take some pictures of my new Soma Jawbone. I cannot go further with showing them to you: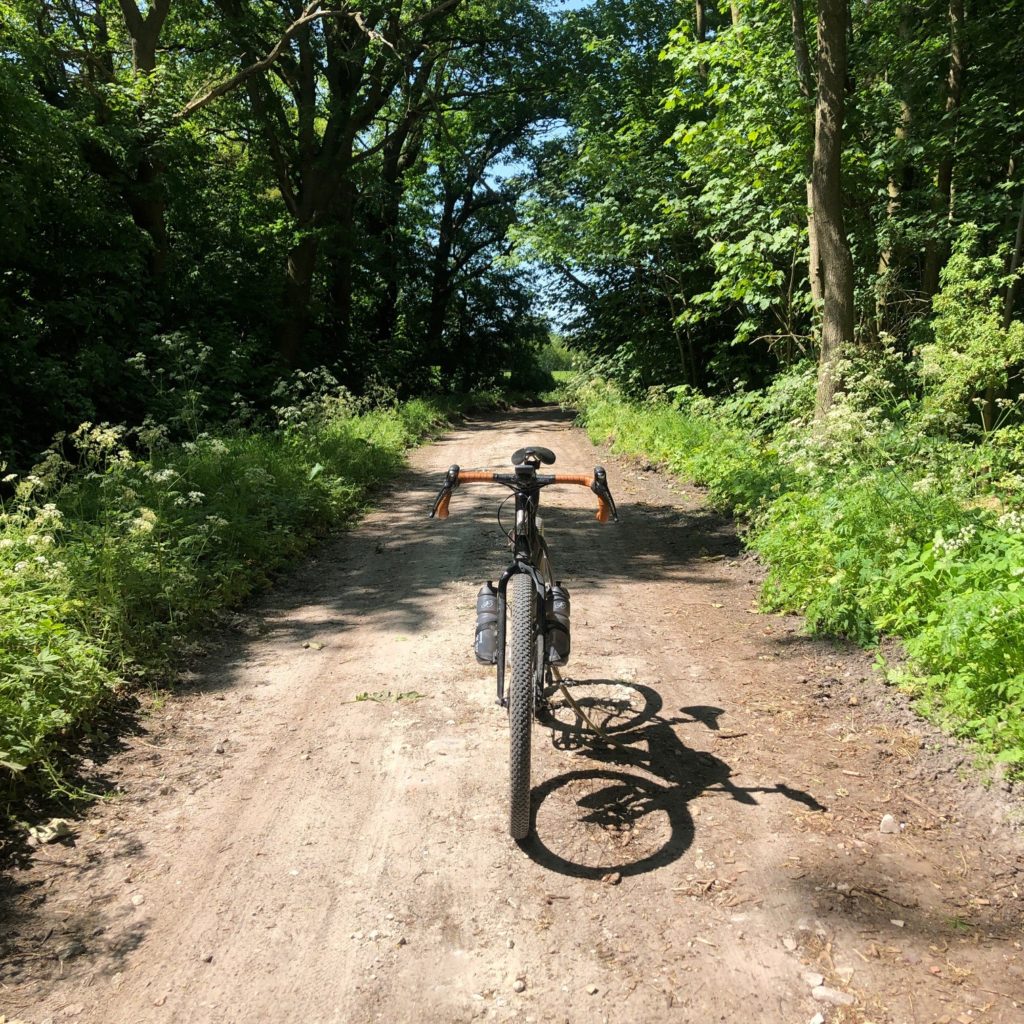 I really am in love with this bike, but I needed to continue and I must say: "My energy was dropping a lot, so the speed was lowering also a lot". After a little rest I got back to Drachten and at 17.00 I arrived in Drachten. The crew of Shimano where waiting for me and congratulating me with my finish of Rebound 2023. I felt like a true graveller. Thank you.
After a while, Taeke, also arrived. He started a bit later and drove a little faster, but had the same fun as me. His girlfriend, Sonja, was also there en together we went to the BBQ which Carlo had prepared. He had some really nice food and drinks. In the hours after other people arrived. Some members off the hout-tec team did the complete route of 200 miles in a time of 11 hours. Deeply respect for these guys.
On this place I like to thank the Hout-tec cyclingteam, Shimano and off-course Carlo Boonstra to make this great event happen.
Greetz,
Marcel